Tours – Stop # 1
Food Science and Nutrition Department, University of Minnesota
Tonya Schoenfuss and Prof Reineccius are initiating an Encapsulation Research and Education Center. The need for such a center is based on industry trends. For example, the need for clean labels is driving finding natural ingredients or alternative processing techniques to replace traditional food additives. These natural materials tend to be much less stable than the artificial counterparts thereby benefitting from encapsulation. We also find new food components/isolates coming onto the market. Some of these materials offer unique properties for use as encapsulation materials. Overall, there is a need to find new materials or processes to offer better protect and controlled delivery in the food/nutrition area.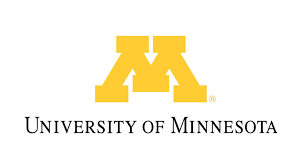 Tours – Stop # 2
AVEKA
AVEKA is a full-service toll processing and research & development company that focuses on particle technology. From lab-scale to production and over 30 unit operations, we can handle your one-step or multi-step manufacturing needs.
Whether you need a slurry dried, a specialty particle coating or a highly engineered particle, we have technologies, processes and manufacturing capabilities to provide the right solutions. Our technical team will oversee your project from start to finish to ensure your products are developed and produced to specification every time. Our approach is to work closely with you to provide innovative solutions and quality manufacturing.